As another year draws to a close, the Cochrane Infectious Diseases Group (CIDG) editorial base in Liverpool is grateful to its readers, authors, referees, and editors for their contributions to the CIDG's work during 2016.

In this post we reflect on the CIDG's achievements, changes, and plans as we enter a new year.
Pictured are the CIDG editorial team members at our Christmas lunch.
(L-R): Phil Hinds, Dee Walshe, Marty Richardson, Paul Garner, Christianne Esparza, and Paula Waugh. 
Not pictured: Anne-Marie Stephani and Rachael Milligan.
---
Impact Factor
Each year in June, Thomson Reuters publish the Impact Factors of all journals indexed in the Journal Citation Report. The 2015 Impact Factor for the Cochrane Database of Systematic Reviews (CDSR) is 6.103, which describes the ratio of the number of reviews published during 2013 and 2014 (1,888) to the number of citations these reviews received in 2015 (11,522). A review published by the CIDG in 2013 or 2014 was cited, on average, 5.943 times in 2015.
---
HIV/AIDS portfolio
The CIDG editorial base has now fully incorporated the HIV reviews and we are currently establishing our priorities in this area for the coming years. Ingrid Eshun-Wilsonova joined the CIDG as an Editor, and works primarily on conducting and appraising Cochrane reviews in the HIV field. The process of incorporating the HIV review portfolio and work moving forward is being co-managed by the editorial base at LSTM and Stellenbosch University in Cape Town, where Ingrid is based. This process will continue over the coming years, with a commitment to shifting the locus of control to Cape Town as a trained and experienced team develops. In September 2016, editors, authors, and experienced researchers met in Cape Town to contribute to the CIDG strategic plan that has a focus on HIV/AIDS development. The strategic plan should be complete by in early 2017 when we will send links to connect to it, and will place it on our website.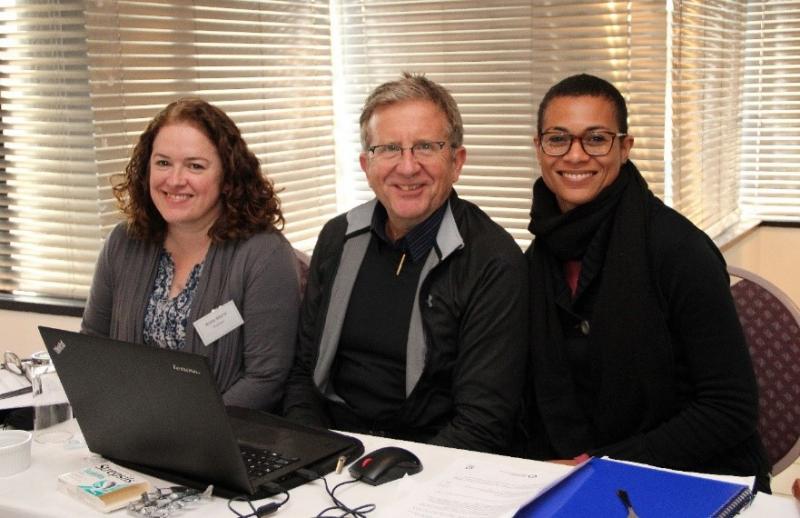 (L-R): Anne-Marie Stephani (CIDG Managing Editor), Paul Garner (CIDG Co-ordinating Editor), and Ingrid Eshun-Wilsonova (CIDG Editor).
---
CIDG team changes
David Sinclair, Joint Co-ordinating Editor, left the CIDG and is now working full-time as a GP. In 2016 he was author of several reviews on HIV and TB, helped numerous review author teams with their publications, and delivered a GRADE course in Cape Town in October 2016. Dave has done an amazing job in getting the CIDG to where it is, upping the quality of reviews, and ensuring timely production for WHO guidelines. He will be sorely missed!
In 2016 we welcomed Emmanuel Effa and Ingrid Eshun-Wilsonova as CIDG Editors.
Hannah Ryan, CIDG Editor, completed the INDEX-TB Guidelines (see below) and several related TB reviews. Some reviews are still in progress, and she is now back in clinical work in Liverpool.
Maya Tickell-Painter left the CIDG editorial base in September 2016, and will complete the Cochrane review on mefloquine for preventing malaria during travel to endemic areas in early 2017. 
Sophie Jullien worked with the CIDG for eight months and left the CIDG in April 2016. Her review on long-term deworming studies is due to be published in January 2017.
In September 2016 Rachel Milligan joined the CIDG editorial base as a Clinical Research Fellow, and is currently working on several reviews concerning Plasmodium vivax malaria.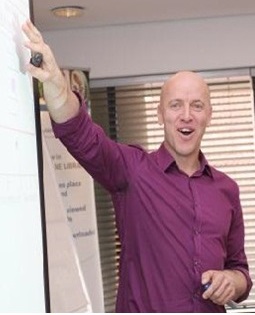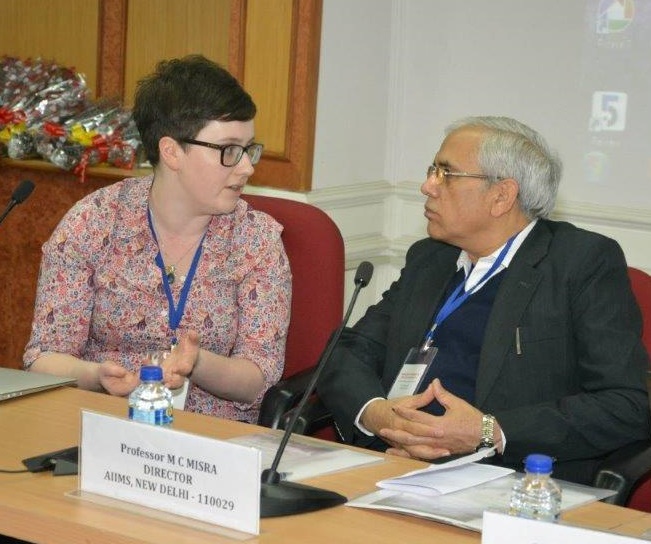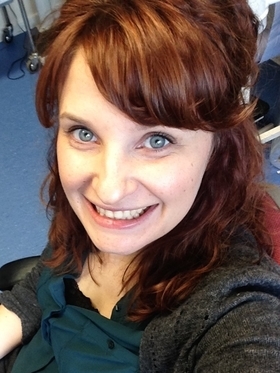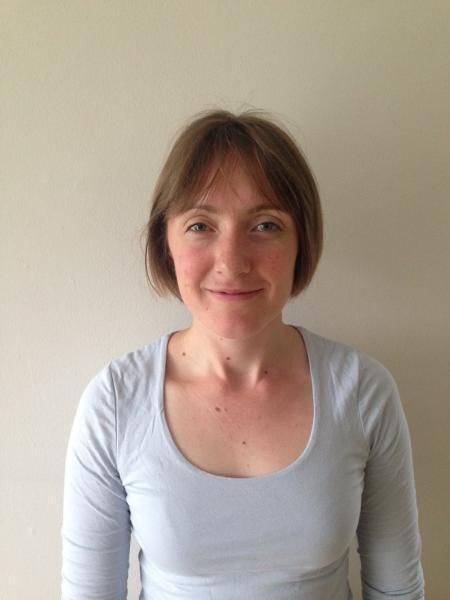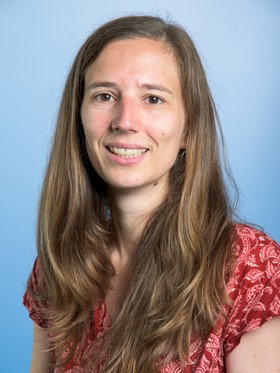 (L to R): David Sinclair in action; Hannah Ryan discussing the INDEX-TB Guidelines with Professor Misra, Director of AIIMS, New Delhi, India; Rachael Milligan; Maya Tickell-Painter; Sophie Jullien.
---
What reviews have we published?
This year, the CIDG has published 15 reviews (seven new reviews and eight review updates) and six protocols. You can find further details of each of these publications below. Click on the title to access the full-text article.



New Reviews
Yakoob MY, Salam RA, Khan FR, Bhutta ZA. Vitamin D supplementation for preventing infections in children under five years of age
Mason-Jones AJ, Sinclair D, Mathews C, Kagee A, Hillman A, Lombard C. School-based interventions for preventing HIV, sexually transmitted infections, and pregnancy in adolescents
Jullien S, Jain S, Ryan H, Ahuja V. Six-month therapy for abdominal tuberculosis
Jullien S, Ryan H, Modi M, Bhatia R. Six months therapy for tuberculous meningitis
Gallardo CR, Rigau Comas D, Valderrama Rodríguez A, Roqué i Figuls M, Parker LA, Caylà J, Bonfill Cosp X. Fixed-dose combinations of drugs versus single-drug formulations for treating pulmonary tuberculosis
Shah M, Hanrahan C, Wang ZY, Dendukuri N, Lawn SD, Denkinger CM, Steingart KR. Lateral flow urine lipoarabinomannan assay for detecting active tuberculosis in HIV-positive adults
Henriquez-Camacho C, Gotuzzo E, Echevarria J, White Jr AC, Terashima A, Samalvides F, Pérez-Molina JA, Plana MN. Ivermectin versus albendazole or thiabendazole for Strongyloides stercoralis infection
Updated Reviews
Gregorio GV, Gonzales MLM, Dans LF, Martinez EG. Polymer-based oral rehydration solution for treating acute watery diarrhoea
Mbuagbaw L, Mursleen S, Irlam JH, Spaulding AB, Rutherford GW, Siegfried N. Efavirenz or nevirapine in three-drug combination therapy with two nucleoside or nucleotide-reverse transcriptase inhibitors for initial treatment of HIV infection in antiretroviral-naïve individuals
Theron G, Peter J, Richardson M, Warren R, Dheda K, Steingart KR. GenoType® MTBDRsl assay for resistance to second-line anti-tuberculosis drugs
Grobler L, Nagpal S, Sudarsanam TD, Sinclair D. Nutritional supplements for people being treated for active tuberculosis
Prasad K, Singh MB, Ryan H. Corticosteroids for managing tuberculous meningitis
Means AR, Burns P, Sinclair D, Walson JL. Antihelminthics in helminth-endemic areas: effects on HIV disease progression
Neuberger A, Okebe J, Yahav D, Paul M. Oral iron supplements for children in malaria-endemic areas
Lazzerini M, Wanzira H. Oral zinc for treating diarrhoea in children
Protocols
Roberts DJ, Rylands J, Sinclair D. Interventions using mobile devices (phones, smart phones, or tablets) to improve adherence to treatment for HIV or tuberculosis
Custodio E, Herrero M, Bouza C, López-Alcalde J, Benito A, Alvar J. Nutritional supplements for patients being treated for active visceral leishmaniasis
Rodrigo C, Rajapakse S, Fernando SD. Primaquine or tafenoquine for preventing malaria in people travelling to or living in endemic areas
Freeman MC, Strunz E, Utzinger J, Addiss DG. Interventions to improve water, sanitation, and hygiene for preventing soil-transmitted helminth infection 
Yotsu RR, Richardson M, Ishii N. Drugs for treating Buruli ulcer (Mycobacterium ulcerans disease)
Sadlier C, Bennett K, Matthews A, Mockler D, Wilson F, Bergin C. Pneumococcal vaccine for preventing Streptococcus pneumoniae infection in HIV-infected individuals
We will have plenty of exciting reviews that you can look forward to reading in 2017!
---
Highlights
Meet the CIDG Editors and Authors
Over the past year, the CIDG has been delighted to share the 'Meet the Editor' series with readers. In each instalment we interviewed a CIDG Editor regarding their research interests, background, and how they became involved with Cochrane. Thank you to CIDG Editors Jimee Hwang, Hasifa Bukirwa, Mical Paul, Joseph Okebe, Karen Steingart, Lawrence Mbuagbaw, and Hellen Gelband for partaking and to all the CIDG Editors for their contributions throughout 2016.
Also, we expanded the series so readers can meet some of the CIDG authors. In the first instalment we interviewed CIDG author Mwaka Athuman. We look forward to sharing more instalments of our 'Meet the Editor' and 'Meet the Author' series in 2017.
Visiting Fellows
During 2016 we welcomed a number of visitors to the CIDG editorial base. From July 28 to August 17 2016, Dr Patricia Graves (CIDG Editor and Adjunct Professor at the College of Public Health, Medical and Veterinary Sciences, Division of Tropical Health and Medicine, James Cook University, Cairns, Australia) visited the CIDG editorial base as a Visiting Fellow. In July 2016, Dr Rie Roselyne Yotsu was a visiting fellow in preparation of her Cochrane review 'Drugs for treating Buruli ulcer (Mycobacterium ulcerans disease)'.
Speakers
A number of speakers shared their time at LSTM, including Mariska Leeflang (Department of Clinical Epidemiology, Biostatistics and Bioinformatics at the University of Amsterdam), The Right Honourable the Lord Fowler, Dr Liz Wager (Publications Consultant and Visiting Professor from the University of Split, School of Medicine), Caroline Fiennes, (Director of Giving Evidence), Dr Nathan Ford (CIDG Editor, Department of HIV/AIDS and Global Hepatitis Programme, World Health Organization (WHO), Geneva). You can access recordings of their seminars here.
Awards
Dr Mbah Patrick Okwen is the 2016 winner of the prestigious Aubrey Sheiham Leadership Award by Cochrane. The award is named after the dental epidemiologist who was inspired and encouraged by Archie Cochrane to question many of the practices in medicine and dentistry. Dr Okwen has been involved with Cochrane Systematic Reviews since 2007. He will use the award to complete his Cochrane Review entitled 'Artesunate plus mefloquine for the treatment of uncomplicated P. falciparum malaria' with the CIDG; an efficacy and safety review which has been commissioned for an update of current malaria treatment guidelines by the WHO.

INDEX-TB Guidelines
INDEX-TB: In early August 2016, the new Indian Extra-Pulmonary TB (INDEX-TB) Guidelines were officially released. These guidelines mark a significant move by the Indian government to develop guidelines for a major public health issue through evidence-informed methods. Both Professor Paul Garner, Co-ordinating Editor of the CIDG, and Dr Hannah Ryan, CIDG Editor, were invited as guest speakers to attend the launch of the new INDEX-TB guidelines and the dissemination workshop at the Department of Medicine, All India Institute of Medical Sciences (AIIMS), New Delhi. During the development of the INDEX-TB Guidelines, Professor Garner assisted by providing methodological support. Dr Ryan worked with members of the guideline group to prepare the evidence summaries for the guidelines panel, and led the preparation of the final guideline document. 
WHO Guidelines
The CIDG, with authors from The Gambia and Israel, updated the iron supplementation review in malaria areas. There has been a long-standing debate as to whether iron supplements do harm. This review has been pivotal in correcting the beliefs and the recent WHO Guidelines on daily iron supplementation in infants and children published in 2016. This review is important as it means that health workers have an unequivocal message that iron supplementation is safe in malaria areas-particularly important as these are areas where anaemia is extremely common.
Karen Steingart, CIDG Editor, has supported two teams in producing important, complex Cochrane systematic reviews. Each review underpinned guidelines from the WHO. One guideline concerned the use of lateral flow urine lipoarabinomannan assay (LF-LAM) for the diagnosis and screening of active tuberculosis in people living with HIV; and the other, the use of molecular line probe assay for the detection of drug resistance to second-line anti-tuberculosis drugs.
The WHO called a guideline panel in May 2016 related to community programmes for soil-transmitted helminth infections. The lead author of the Cochrane review, Dr David Taylor-Robinson, presented the Cochrane review at this panel.
The World Malaria Report 2016 was published on 13 December 2016. The report provides an up-to-date assessment of malaria-related policies adopted and applied in endemic countries, and contains the latest WHO recommendations on malaria prevention and control. It incorporates evidence from several CIDG reviews.
Cochrane methods: Updating Classification System
The CIDG is active in various aspects of evidence synthesis methods and application of evidence. It helped to develop the Updating Classification System (UCS), which guides readers as to whether a Cochrane Review is up to date, likely to be updated in future, or does not need updating at the current time. The UCS system can also help Cochrane Review Groups (CRGs) with prioritisation decisions for individual Cochrane Reviews. Paul Garner, CIDG Co-ordinating Editor, was part of the organizing committee of a meeting to discuss policies in updating systematic reviews, and took forward developing guidance from this meeting into a policy document that was published in the BMJ.


---
The CIDG editorial base will be closed from 5pm on Tuesday 20th December and will re-open on Tuesday 3rd January 2017.
Best wishes from the CIDG editorial team.