As 2020 approaches, the Cochrane Infectious Diseases Group (CIDG) editorial base in Liverpool thanks its readers, authors, referees, and editors for their contributions to the CIDG's work throughout 2019. In this end of year newsletter, we reflect on the CIDG's achievements, changes, and plans as we enter 2020.
Here we all are at our Christmas celebration! CIDG editorial team members (left to right): Nancy Medley (joining the CIDG in January 2020), Marty Chaplin, Leslie Choi, Dee Walshe, Rebecca Thomas, Marylou Murray, Paula Waugh, Christianne Esparza, Melissa Taylor (not pictured: Phil Hinds, Vittoria Lutje, and photographer Paul Garner).
Funding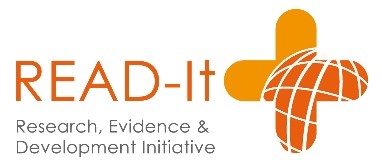 In May 2019, we entered Year 1 as a Research, Evidence and Development Initiative (READ-It) Partner, which is a six-year DFID-funded programme grant (project number 300342-104). The CIDG has been busy prioritising topics, assembling multidisciplinary review teams, and actively working on priority reviews which are key to informing DFID policies and health-related sustainable development goals.
---
Impact Factor
A Cochrane Review was cited on average, once every 8 minutes in 2018!
Our (unofficial) CIDG Impact factor for 2018 is 7.4!
Each year in June, Clarivate Analytics, publish the Journal Impact Factors of all journals indexed in the Journal Citation Report. The 2018 Impact Factor for the Cochrane Database of Systematic Reviews (CDSR) is now 7.755, which describes the ratio of the number of citations in 2018 of reviews published in 2016 and 2017 (12,106) to the number of reviews published in 2016 and 2017 (1,561).
The 2018 CRG Impact Factor for the Infectious Diseases Group is 7.462 (26 publications cited 194 times). A review published by the Infectious Diseases Group in 2016 and 2017 was cited, on average, 7.462 times in 2018.
---
Cochrane Public Health and Health Systems Network

The CIDG is part of the Cochrane Public Health and Health Systems Network! Cochrane has 8 Networks of Cochrane Review Groups (CRGs), responsible for the efficient and timely production of high-quality systematic reviews that address the research questions that are most important to decision makers. The CIDG is part of the Cochrane Public Health and Health Systems Network, and its aim is to support and help coordinate the work across multiple Cochrane Review Groups dealing with similar topics in the field of public health. Further details about this Network are available here, including the 2-year Network strategic plan.
---
CIDG editorial team
We have had (and still have!) fantastic staff working with us and would be lost without them!
At the CIDG editorial base we are committed to creating a positive working environment by recruiting and developing excellent staff; working to ensure equality, diversity, and inclusion across the organization; to develop the leadership and management capabilities of our staff; and to actively support staff engagement and well-being.
| | |
| --- | --- |
| | Leslie Choi currently works in the Partnership for Increasing the Impact of Vector Control (PIIVeC) in collaboration with the CIDG. His PhD focuses on entomological data requirements for decision-making. At the CIDG he has worked on several novel reviews that assess the impacts of a range of vector-control interventions on malaria transmission. These reviews have helped develop the first formal WHO malaria vector control guidelines.  |
| | Joanna Furnival-Adams was a CIDG Research Assistant from October 2018 to November 2019, and focused on producing novel and updating existing reviews to assess the evidence for malaria vector control interventions. We look forward to publishing her review on 'Housing interventions for preventing malaria' in 2020.  |
| | Vittoria Lutje, CIDG Information Specialist, continues to provide invaluable assistance with literature searches and systematic reviews. Anel Schoonees, based at the Centre for Evidence Based Health Care (CEBHC) in South Africa, assists as an Information Specialist with the HIV portfolio of reviews. |
| | Marty Chaplin provides statistical support for the CIDG, which involves acting as co-author for systematic reviews with meta-analysis, undertaking research into review methodology, and completing statistical peer review. She became a CIDG Editor in 2019. Congratulations to Marty (Chaplin née Richardson) following her marriage to Joe in August 2019. |
| | We welcomed Marylou Murray as a Clinical Research Associate to the team in January 2019. She is involved in suicide prevention research in collaboration with the WHO and is also contributing to the development of guidelines for the treatment of histoplasmosis in people living with HIV in collaboration with PAHO. |
| | Rebecca Thomas joined the CIDG in August 2019 as a Clinical Research Associate. In addition to working on specific Cochrane reviews, she will also be focusing on a project reviewing the integration of equality, rights, gender, and social determinants into the global health guideline development process.  |
| | Melissa Taylor joined as a Research Assistant in November 2019, having recently completed her MSc in International Public Health at LSTM. For her MSc dissertation she conducted a qualitative evidence synthesis of the community views of mass drug administration for lymphatic filariasis. She is continuing this research with the CIDG, as well as contributing to additional research outputs of the group. |
Paul Garner (Co-ordinating Editor), Dee Walshe (Managing Editor), Philomena Hinds (Editorial Assistant), and Christianne Esparza (Administration Assistant) complete the CIDG team. We are also indebted to our CIDG Editors and Specialist Advisors for their invaluable contributions.
We look forward to welcoming new CIDG team members in 2020!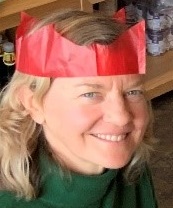 Nancy Medley, Research Assistant, joins us in January 2020 
---
Highlights of 2019
Malaria vector control guidelines
2019 saw the publication of the final two Cochrane Reviews in the initial suite of seven Cochrane Reviews ('Indoor residual spraying for preventing malaria in communities using insecticide‐treated nets' and 'Larviciding to prevent malaria transmission'), undertaken by the CIDG to inform the first WHO malaria vector control guidelines. In 2020, the CIDG looks forward to adding to the repertoire of malaria vector control reviews by publishing on 'Housing interventions for preventing malaria', an update of the PBO review, and 'Indoor residual spraying for preventing malaria'.
Public health deworming programmes for soil-transmitted helminths in children living in endemic areas
This review update was a major undertaking. The review author team addressed every criticism published in a paper that was 49 pages long, and a set of overlapping (but not quite) comments submitted separately. They also conducted some analyses that people have commented on in the past – stratifying by types of worm and types of worm burden. The author team included new trials, and reflected on the review, drawing out more clearly that the only effects seen on weight were from studies conducted over 20 years ago. Read the LSTM news story here.
Lateral flow urine lipoarabinomannan assay for detecting active tuberculosis in people living with HIV
This review update informed the updated WHO guidelines on the use of urine LAM, which were released at the TB Union Meeting, Hyderabad, India (30 October to 2 November 2019). Read the LSTM news story on this publication here.
Human African Trypanosomiasis (HAT) guidelines published 
Updated WHO guidelines are now available to facilitate the treatment of people affected by the gambiense form of human African trypanosomiasis (HAT) – also known as sleeping sickness. The new guidelines follow the recent approval of an oral medicine, fexinidazole, as new cases continue to decline reaching historically low levels. The CIDG, in particular Vittoria Lutje, contributed to the assembling of the evidence. The updated Cochrane Review will be published in 2020.
ARRIVE guidelines 2019 published 
Paul Garner was part of the panel that revised the guidelines for reporting animal research. He was the methodologist, understudy, and then was appointed to the panel in place of the late Doug Altman. These guidelines have been published in draft form prior to refereeing. Note that item 19 is now included, which refers to a protocol for the animal research. Part of the reason Paul was asked to join the panel related to the MVA85A TB vaccine controversy, where there was dispute of the purpose of one animal study-which could have been resolved in a protocol was available. www.biorxiv.org/content/10.1101/703181v1

Cochrane Special Collection: Diagnosing tuberculosis 
This Special Collection, curated by CIDG Editor Karen Steingart and other contributors, includes Cochrane Reviews from the CIDG and other systematic reviews from other international teams. It highlights how Cochrane evidence contributes within a wider landscape of TB evidence and guidelines. The Collection also describes key WHO guidelines on TB diagnostics, and their underpinning systematic reviews, some which are published within the WHO guideline itself.
Answering the call: responsive evidence generation for guideline developers 
CIDG Editor Paul Hine represented the CIDG at this year's Cochrane Virtual Colloquium. His talk to present CIDG's approach to responsive evidence generation for global and national guideline developers to identify lessons learnt. You can watch it here.
---
WHO guidelines in progress
HIV and histoplasmosis 
Currently, we are helping to finalise the guidelines for HIV and histoplasmosis, conducted with PAHO/WHO. This Cochrane Review will be published in 2020.
TB Diagnostics 
Five Cochrane Reviews informed the WHO Guideline Meeting on 'Molecular Methods for Diagnosis Tuberculosis', 3-6 December 2019. At this meeting, the guidelines on Xpert MTB/RIF and Xpert Ultra (the newest version of the test) were updated (see Cochrane Special Collection Diagnosing tuberculosis). Two reviews assessed the diagnostic accuracy of Xpert MTB/RIF and Xpert Ultra for pulmonary tuberculosis and rifampicin resistance in adults and children and two reviews assessed the diagnostic accuracy of the tests for several forms of extrapulmonary tuberculosis in adults and children. The fifth review will address the impact of these tests on mortality and other patient-important outcomes.

Public health management and control of plague
CIDG author Sophie Jullien and Paul Garner prepared the reviews for this guideline meeting, and Paul Garner was the methodologist at the meeting. Read about the WHO guidelines meeting in Madagascar in September 2019 here.
---
Other news


Visitors/Visiting Fellows 
During 2019 we welcomed several visitors to the CIDG editorial base.
| | |
| --- | --- |
| | Peter Heywood, Honorary Professor of International Health at the University of Sydney, visited in January 2019 to discuss primary research on the extent to which implementation of universal health coverage is impacting other health expenditures. During his time here Peter also met with Professor Sandy Oliver from UCL, Institute of Education, London, to discuss the role of local knowledge in limiting or enhancing impact of Cochrane. |
| | Dr Sophie Jullien from Barcelona Institute for Global Health, ISGlobal) Spain, spent two weeks at the editorial base in August, working towards completion of her Cochrane review 'Rapid diagnostic tests for plague'. She also prepared evidence summaries for the WHO guidelines meeting in Madagascar in September 2019. |
| | During November 2019, the CIDG welcomed Saki Thapa and Bikram Bucha from the Birat Nepal Medical Trust (BNMT Nepal), Kathmandu, Nepal. The BNMT team are working on a project to develop resilience with a focus on adolescent mental, sexual, and reproductive health. One aspect of this relates to suicide in young people and its prevention, using a current series of SOPs/manual for Nepal. The CIDG team worked with both Saki and Bikram to understand the content of this package and their assessment of how well it is being implemented and practical problems with its delivery. |
Speakers at LSTM
On 27th March, Professor Kath Maitland, Professor of Paediatric Tropical Infectious Diseases at the Faculty of Medicine and Director of the ICCARE Centre at the Global Centre of Health Innovation, Imperial College, London and an Honorary Fellow at MRC Clinical Trials Unit, University College, London. As a clinical investigator Professor Maitland's work has focused upon understanding the pathophysiology and conducting clinical trials of emergency interventions to improve outcome. Watch her seminar here: 

First do no harm: why was fluid resuscitation harmful in African children?

On 

27

th

 November, Susanne Jaspars is an independent researcher working on the social and political dynamics of food security, livelihoods and nutrition in situations of conflict, famine and humanitarian crisis. She is currently a Research Associate at the Food Studies Centre at SOAS, University of London, and at the Conflict and Civil Society Research Unit at LSE. Watch her seminar here: 

From development to abandonment: the history and politics of food aid in Sudan
On 28th November, Dr David Nabarro, CBE, Special Advisor to the UN Secretary-General and curator of the multi-stakeholder Food Systems Dialogues, delivered LSTM's prestigious Leverhulme Lecture entitled: Engaging in complex issues to secure the future to an audience of staff, students and invited guests. Talking about issues of food security and climate change Dr Nabarro emphasised the importance of dialogue with people who hold different points of view and to include those people who have a direct stake in relevant industries, including food producers and consumers. 
---
Cochrane Reviews and Protocols in 2019
This year, the CIDG published 11 new reviews, 8 review updates, and 7 protocols, which are listed below. Click each title to access the full-text open access article.
New Reviews
Updated Reviews
New Protocols
We will have plenty of exciting reviews to look forward to in 2020!
The CIDG editorial base will close 5pm Thursday 19th December and will re-open Thursday 2nd January 2020.
Best wishes from the CIDG editorial team