As 2021 approaches, the Cochrane Infectious Diseases Group (CIDG) editorial base in Liverpool thanks its readers, authors, referees, and editors for their support and contributions to the CIDG's work throughout 2020. In this end of year newsletter, we reflect on the challenges and achievements of this year, and plans for 2021.

CIDG editorial team members on a recent call (left to right top row): Dee Walshe, Rebecca Thomas (plus assistant, Orlando), Melissa Taylor, Paul Garner, Vittoria Lutje, (lefto to right bottom row) Marty Chaplin,  Nancy Medley,  Christianne Esparza and Phil Hinds (not pictured: Leslie Choi). 
CIDG Co-ordinating Editor's message
Every year after Christmas I look forward to the new year, anticipating fun, excitement, parties, new recipes, and new challenges both at home and at work! I must admit 2020 has been a bit of a corker on all of these fronts, and I feel slightly overwhelmed on all these fronts-except the parties, which I miss.
Team CIDG, that's all of you, have stepped up to the mark with contributing to sensible reviews and research that may help in trying to keep COVID19 at bay. What has been particularly good with you all is seeing this as a contribution to the global effort, without any one institution trying to dominate, but tweaking and adjusting to see how we can usefully contribute without duplicating. Our portfolio in COVID19 reflects that. I am also particularly proud that we have kept other review work moving forward, in particular developing our capacity and reviews in qualitative evidence synthesis.
It's been a bit of a weird one for me too. The COVID19 illness turned out to be longer than I expected, so for a few weeks I moved from meta-analyses of 60,000 people to documenting my own journey. This helped highlight COVID19 is sometimes a long illness for some, providing some reassurance to people experiencing strange symptoms. I seem to have more or less recovered now, 8 months down the line.
And please do keep in touch with us. We have an active website here, our overarching programme Research, Evidence and Development Initiative (READ-It) has a great website too, and follow us on Twitter @Cochrane_IDG.  
Paul Garner, CIDG Co-ordinating Editor (@PaulGarnerWoof)
---
Funding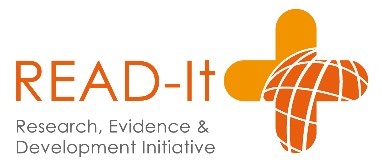 In May 2020, we entered Year 2 as a Research, Evidence and Development Initiative (READ-It) Partner, which is a six-year Foreign, Commonwealth and Development Office (FCDO) funded programme grant (project number 300342-104).
---
Impact Factor
A Cochrane Review was cited on average, once every 8 minutes in 2019!
The 2019 Impact Factor for the CDSR is 7.890, which is generated from a calculation that involves dividing the number of citations received in 2019 to reviews published between 2017 and 2018 (10,975) by the number of reviews published in 2017 and 2018 (1,391).
The 2019 CRG Impact Factor for the Infectious Diseases Group is 5.258 (31 publications cited 163 times). This therefore means that a review published by the Infectious Diseases Group in 2017 and 2018 was cited, on average, 5.258 times in 2019.
The CDSR is ranked 10 of the 165 journals in the Medicine, General & Internal category

The CDSR received 67,763 cites in the 2019 Journal Impact Factor period, compared with 67,607 in 2018

The 5-Year Journal Impact Factor is 7.974 compared with 7.949 in 2018



---

Cochrane Public Health and Health Systems Network
The CIDG is part of the Cochrane Public Health and Health Systems Network! Cochrane has 8 Networks of Cochrane Review Groups (CRGs), responsible for the efficient and timely production of high-quality systematic reviews that address the research questions that are most important to decision makers. The CIDG is part of the Cochrane Public Health and Health Systems Network, and its aim is to support and help coordinate the work across multiple Cochrane Review Groups dealing with similar topics in the field of public health. Further details about this Network are available here, including the 2-year Network strategic plan.
---
CIDG editorial team
We have fantastic staff working with us.
At the CIDG editorial base we are committed to creating a positive working environment by recruiting and developing excellent staff; working to ensure equality, diversity, and inclusion across the organization; to develop the leadership and management capabilities of our staff; and to actively support staff engagement and well-being.
Marty Chaplin 

provides statistical support for the CIDG, which involves acting as co-author for systematic reviews with meta-analysis, undertaking research into review methodology, and completing statistical peer review. She became a CIDG Editor in 2019.

Leslie Choi

 currently works in the 

Partnership for Increasing the Impact of Vector Control (PIIVeC) 

in collaboration with the CIDG. His PhD focuses on entomological data requirements for decision-making. At the CIDG he has worked on several novel reviews that assess the impacts of a range of vector-control interventions on malaria transmission. These reviews have helped develop the first formal 

WHO malaria vector control guidelines

. 

Vittoria Lutje,

 CIDG Information Specialist, continues to provide invaluable assistance with literature searches and systematic reviews. 

Anel Schoonees,

 based at the Centre for Evidence Based Health Care (CEBHC) in South Africa, assists as an Information Specialist with the HIV portfolio of reviews.

Nancy Medley

 joined as a Research Assistant in January 2020 following her work as a systematic reviewer for the Cochrane Pregnancy and Childbirth Group in the Department of Women's and Children's Health at the University of Liverpool. Nancy's role involves completing evidence synthesis projects for CIDG and for the READ-It programme.

Melissa Taylor 

joined as a Research Assistant in November 2019, having recently completed her 

MSc in International Public Health

 at LSTM. For her MSc dissertation she conducted a qualitative evidence synthesis of the community views of mass drug administration for lymphatic filariasis. She is continuing this research with the CIDG, as well as contributing to additional research outputs of the group.

Rebecca Thomas 

joined the CIDG in August 2019 as a Clinical Research Associate. In addition to working on specific Cochrane reviews, she will also be focusing on a project reviewing the integration of equality, rights, gender, and social determinants into the global health guideline development process.
Paul Garner (Co-ordinating Editor), Dee Walshe (Managing Editor), Philomena Hinds (Editorial Assistant), and Christianne Esparza (Administration Assistant) complete the CIDG team.

We are also indebted to our CIDG Editors and Specialist Advisors for their invaluable contributions. You can read more about our CIDG Editors in the CIDG's 'Meet the Editor' series. We are also extremely appreciative of the comments received from peer reviewers and comment contributors.
New Editors
In 2020 we welcomed three new Editors to the CIDG editorial team. Dr Eleanor Ochodo a Senior Research Scientist and Lecturer at the Centre for Evidence-based Health Care, Stellenbosch University, South Africa joined as an Editor in January 2020. In August 2020 we welcomed Dr Anke Rohwer, who works at the Centre for Evidence-based Health Care, which is housed within the Division of Epidemiology and Biostatistics, Faculty of Medicine and Health Sciences, Stellenbosch University in Cape Town, South Africa and Dr Sandy Oliver, Professor of Public Policy at UCL Institute of Education and a Distinguished Visiting Professor in the Faculty of the Humanities at the University of Johannesburg. 
---
2020 Update
CIDG's response to the COVID-19 pandemic
The CIDG pivoted in response to the COVID-19 pandemic. It is the editorial base for reviews in COVID-19 diagnostics, two rapid reviews (effectiveness of quarantine; hand cleaning with ash), and an intervention review (chloroquine or hydroxychloroquine). The CIDG editorial base has contributed to editorial processing of these titles, in collaboration with the Cochrane Central Editorial Service.
The full list of COVID-19 publications from the CIDG is given in the 'Cochrane Reviews and Protocols in 2020' section below.
We can also report on an unexpected contribution to the evidence ecosystem in COVID-19. Paul Garner, the READ-It Director became unwell with COVID-19 and wrote blogs about the experience. This was the first evidence, in terms of case reports, of a) the bizarre, multiple symptoms that the infection could produce; and b) the long length of the illness, often for months. 
Public health management and control of plague
CIDG author Sophie Jullien and Paul Garner prepared the reviews for this guideline meeting, and Paul Garner was the methodologist at the meeting. Read about the WHO guidelines meeting in Madagascar in September 2019 here. The Cochrane Review 'Rapid diagnostic tests for plague' was published this year.
Contribution to PAHO histoplasmosis guidelines
The 'Guidelines for Diagnosing and Managing Disseminated Histoplasmosis among People Living with HIV' guidelines are intended for health-care providers, HIV programme managers, policy-makers, national treatment advisory boards, researchers, and other professionals involved in caring for people who either have or may be at risk of developing disseminated histoplasmosis. Marylou Murray, Paul Hine, and Paul Garner contributed to the systematic reviews and supporting evidence towards the Histoplasmosis HIV Guidelines. The Cochrane Review that informed these guidelines was published this year.
Contribution to WHO tuberculosis diagnosis guidelines
The WHO consolidated guidelines on tuberculosis Module 3: Diagnosis - Rapid diagnostics for tuberculosis detection (published June 2020) provides background, justification, and recommendations on these technologies. The document includes new recommendations on molecular assays intended as initial tests for the diagnosis of pulmonary and extrapulmonary TB and rifampicin resistance in adults and children. Four CIDG Cochrane reviews (published or in editorial process) were used to inform the guidelines.
Contribution to WHO tuberculosis screening guidelines
Regarding the WHO consolidated guidelines on tuberculosis. Module 2: Screening. Systematic screening for active tuberculosis (2020 update), the GDG meeting was held September 2020 and updated recommendations will be released in early 2021. At least three Cochrane Reviews will inform these:
'Xpert MTB/RIF and Xpert Ultra assays for pulmonary tuberculosis and rifampicin resistance in adults irrespective of signs or symptoms of pulmonary tuberculosis' (Protocol published July 2020, review in progress), 'Screening tests for active pulmonary tuberculosis in children' (Protocol published July 2020, review in progress), and 'Community views on active case finding and TB screening in LMICs: a qualitative evidence synthesis' (Protocol at peer review stage).
ARRIVE 2.0 guidelines published 
Paul Garner was part of the panel that revised the guidelines for reporting animal research. He was the methodologist, understudy, and then was appointed to the panel in place of the late Doug Altman. These guidelines were published in July 2020 (https://arriveguidelines.org/); further information in https://journals.plos.org/plosbiology/article?id=10.1371/journal.pbio.3000411. Note that item 19 is now included, which refers to a protocol for the animal research. Part of the reason Paul was asked to join the panel related to the MVA85A TB vaccine controversy, where there was dispute of the purpose of one animal study-which could have been resolved in a protocol was available. www.biorxiv.org/content/10.1101/703181v1
WHO malaria vector control guidelines

In 2020, the CIDG published a new review on 'Housing interventions for preventing malaria'. An update of the both the published PBO review and the review on IRS in communities using ITNs are in progress, which will also inform the update of the WHO malaria vector control guidelines.
---
Other news
Qualitative evidence synthesis
The CIDG has qualitative evidence synthesis as a major component of its new strategic plan. Part of the strategy is capacity development of the group, and we are delighted that a world leader in qualitative evidence synthesis, Professor Sandy Oliver, has accepted a role as an Editor with the Cochrane Infectious Diseases Group; along with Dr Anke Rohwer, an experienced researcher in this field. The team also include Lynn Hendricks, Melissa Taylor, Rebecca Thomas, Nancy Medley, and Karen Steingart.  Deirdre Walshe, CIDG Managing Editor, has set up the editorial systems and links with the peer review process and standards set by Cochrane in the last few months so the process is now established.
The group have been instrumental in Cochrane accepting qualitative evidence synthesis as standalone reviews; and have now a qualitative evidence synthesis reviews in mass drug administration for filariasis (protocol published), strategies to improve case finding in TB (protocol in editorial process), and cartridge diagnostics for TB (protocol in development). As these methods are quite new and expertise is quite limited, we are insisting on review teams working closely with us, and with authors experienced in these reviews as part of the team. The group is also conducting methodological research on how qualitative evidence synthesis reviews should be updated.
---

Speakers at LSTM
LSTM Seminar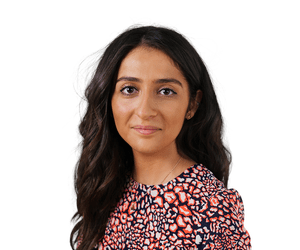 On Wednesday 12 February 2020, Maya Goodfellow (writer, broadcaster, and academic) visited LSTM to present a seminar to staff and students. Dr Maya Goodfellow's work mostly focuses on race, immigration, and gender in the UK. She has written for a number of publications including the New York Times, Guardian, the New Statesman, and Vox. She is the author of 'Hostile Environment: How Immigrants Became Scapegoats'. Watch her seminar here: The role of race in UK international development discourse.
---
Cochrane Reviews and Protocols in 2020
As of December 2020, the CIDG published 14 new reviews, 5 review updates, and 9 protocols, which are listed below. Click each title to access the full-text open access article.
New Reviews     

Updated Reviews
New Protocols
We will have plenty of reviews to look forward to in 2021.
The CIDG editorial base will close 5pm Friday 18th December and will re-open Monday 4th January 2021
With best wishes from the CIDG editorial team