In this seventh instalment of the 'Meet the Editor' series, we interview Hellen Gelband.
Could you describe where you currently work and what you do there?

I'm with the Center for Disease Dynamics, Economics & Policy (CDDEP) (not the same as CDC). It's a very small non-profit public health and policy research organization. My role as Associate Director is to keep the Washington office running, because the Director lives in New Delhi. I also run our biggest project, the Global Antibiotic Resistance Partnership (GARP), which now operates in 10 countries (and is expanding to a few more) to help develop analytic and policy-making capacity for antibiotic issues in low- and middle-income countries. My other big project over the past few years is as an editor of Disease Control Priorities, 3rd edition. That's now winding down, and my biggest contribution, as an editor of the volume on cancer, is finished.
What is a typical day for you?
In Washington, there's always some writing to do, editing what other people are writing, many meetings by skype and telephone with people from Laos to Nepal to Mozambique—all over Asia and Africa. On Fridays, I edit the CDDEP Weekly Digest—one of my favourite activities.
When I'm traveling, I'm usually meeting with our local GARP working groups listening to their plans and priorities and providing technical assistance as needed. I'm working myself out of a job in several countries, as the groups have become independent and fully operational within their own countries.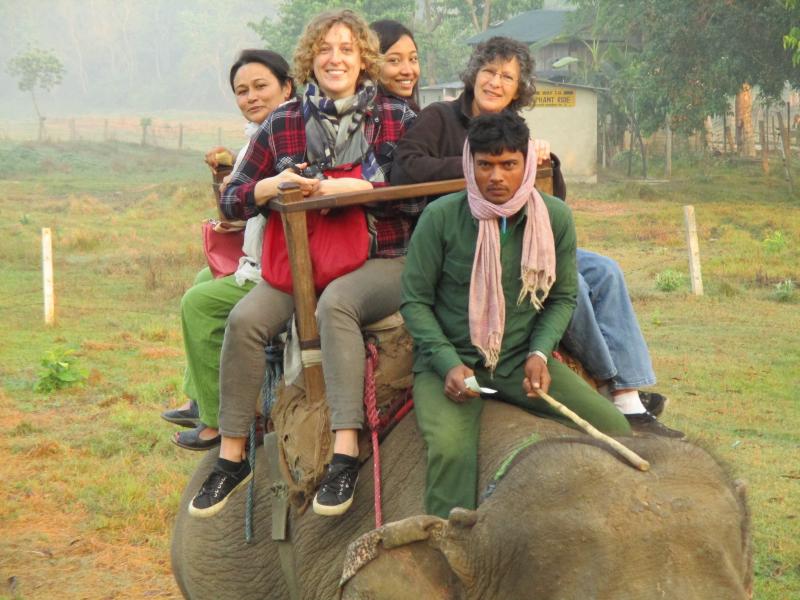 What prompted you to work in this area?
I started my academic life as a botanist, and while I loved it, I wanted to spend my life doing something more likely to have an impact in the world. I went to public health school and discovered epidemiology, and health policy when I got out.  It was the perfect combination and has allowed me to be involved in many areas of health without being too much of a specialist.
What are the major challenges that still remain in your field?
If my field is health policy, the list is very long, so I'll narrow it down to antibiotic resistance, the challenge of the moment.  It's changing 7 billion minds about how we use antibiotics. That's all. The good thing is that the world is so much more connected than it was when, for example, tobacco first became known as the major health hazard of the time. Taking the transformation of tobacco as inspiration, we can do it, and it shouldn't take nearly as long.
How did you first hear about Cochrane?

I heard about it from Iain Chalmers when it was just getting started in the mid-1990s. I'd just come from a year with the Special Programme for Research and Training (TDR) at the World Health Organization (WHO) where I was working with the filariasis staff (which included one person, as I recall). He was passionate about an intervention known as DEC medicated salt for lymphatic filariasis population control, but he couldn't get much traction for it. I wrote a white paper about it and also did my own systematic review, which was published in the American Journal of Tropical Medicine and Hygiene in 1994. I had known Iain for many years and his work on pregnancy and childbirth and wrote to ask him if he knew anyone doing something similar in parasitic diseases. He put me in touch with Paul Garner, who was just starting up the CIDG. (We were both somewhat young then!)
What is the most rewarding aspect of being involved with Cochrane?

Bringing rigor and resources to the study of interventions for diseases that are too often neglected, though less so now than previously. And being part of something that has built capacity for systematic reviews among developing country researchers and practitioners who might otherwise find few opportunities to conduct this type of research.
Who (or what) has been the biggest influence on your career to date?

An ecologist, Robert Goodland; and a high school biology teacher, Art Cooley.
Please list three words you would associate with Cochrane.
Transformative, organized, improving
What do you do in your spare time?
My top volunteer activity is an organization called "Bikes for the World", a non-profit that collects donated bikes from the community (the greater Washington, DC area) and ships them to a variety of partner organizations, mainly in Africa and Caribbean. We shipped 10,000 bikes last year. I've been on the Board of Directors of BfW for many years and spend a lot of Saturdays covered with bike grease. I also knit…a lot.
The CIDG editorial base is located at the Liverpool School of Tropical Medicine in Liverpool, UK. The CIDG is led by Professor Paul Garner (Co-ordinating Editor) and Anne-Marie Stephani (Managing Editor). Over 600 authors from some 52 countries contribute to the preparation of the Cochrane Reviews. They are supported by an international team of Editors, each with topic or methodological expertise. The CIDG's main areas of work are on determination of the effects of interventions on the prevention or treatment infectious diseases of relevance to the United Nations Sustainable Development Goals, particularly malaria, tuberculosis, HIV/AIDS, and neglected tropical diseases. The aims of the CIDG are to impact on policy and research in tropical diseases through the production of high quality and relevant systematic reviews, and to lead developments in review quality improvement and effective dissemination of findings.